Experience 5 star luxury everyday
Good design is the key to an aesthetically pleasing and cleverly functional space, so what role do interior designers play, and how do they work their magic? Here is a fuss-free, straightforward guide to what an interior designer does, how they charge for their services, and how they will benefit your project.
A well-considered space can enable us to work and live more efficiently, comfortably and can add to the value of a home. The next step after building your property and considering your layout is thinking about how to decorate and furnish the interior. This is where an interior designer would come in.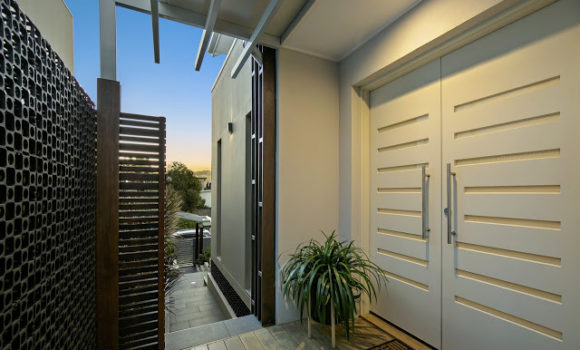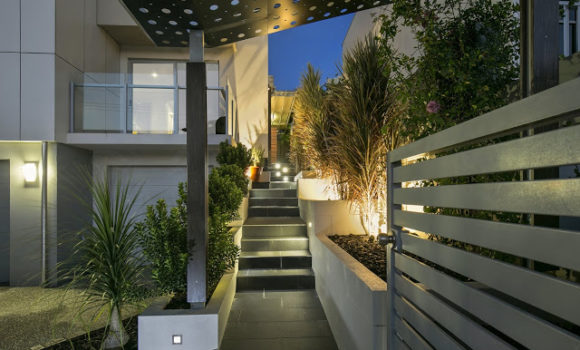 What is an interior designer?
Interior designers are experts. They spend about three years studying spatial, structural and material elements of built interior environments. For example, an interior designer can create the colour scheme, pick the accessories, furniture and design cabinetry to suit your home.
An interior designer is usually someone who is already creative and good at visual communication. Those skills enable them to understand the relationship between interior spaces and those that live in them, and how to interpret that understanding in a home's interior.
What is the scope of their expertise?
An interior designer is taught to consider the modification of the interior space, rather than just the material finishes or furnishings. They can draft sketches, drawings and visual images for clients to review, much like an architect may show a client renderings of a proposed structure.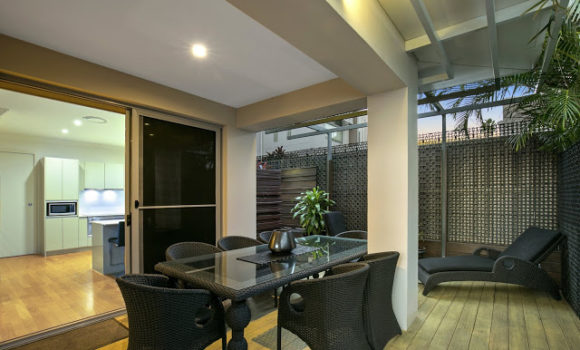 An interior designer can also manage the production means of achieving your chosen design. This means managing carpenters, furniture suppliers, architects, and decorators, as well as planning the budget and working schedules for all of them. They also have an innate understanding of design concepts, trends, colours, patterns and fabrics, as well as where to go for the best products.
An interior designer can help you with everything from custom joinery and cabinetry to recommending flooring, finishes, fittings, fixtures, furniture, colour schemes, design styles and layouts that will best benefit your home, lifestyle and family. This could include things such as anticipating the storage needs for a family kitchen, as above
However, it is also important to keep in mind that some interior designers may specialise in one particular area. Some interior designers work only in residential or commercial environments; some work in both.
How much does an interior designer cost?
When employing an interior designer, it is important to be upfront about what you can and can't afford. Some will charge hourly, some will charge an overall fee, and these can vary depending on reputation and demand for that particular interior designer. These charges will not include materials and trades labour, but only the labour of the interior designer.
The designer can handle the project management of completing your interior, but you will have to pay all additional costs for furniture, fabrics, finishes, ornaments, additional labour, etc. For example, the designer's fee may cover the design concept of the room pictured, but you would have to pay for the coffee table, decorations, sofa, lamp and throw blanket, etc. Be sure to take this into consideration when estimating your available budget.
Furthermore, try to work with a designer who is transparent about costs, and don't be afraid to ask questions. No one likes blowing the budget. If your designer charges by the hour, just remember that any time you engage their services, advice or opinions, you will generally be charged for this. Phone calls, shopping trips, site visits are all potentially billable, a little like a lawyer. The key thing to remember is that the knowledge of the interior designer is what you are paying for; and their skills and services must be remunerated accordingly.
Changes to the interior design services
Working with an interior designer is one of the best ways to get the most out of your space, and by undertaking some research into the industry and your local design firms, you can find many different services and packages available at different price points. For example, you can now employ the services of an interior designer online, sending photos, measurements and your ideas for one particular room to them via the designer's online platform.
For a fee, they can give you suggestions for changes and new additions for that room; this is a great option for people looking for a little advice and a couple of suggestions. However, at the other end of the scale, you can employ an interior designer to do a complete redesign of your interior, and as far as cost goes, the sky can be the limit, if you so wish it.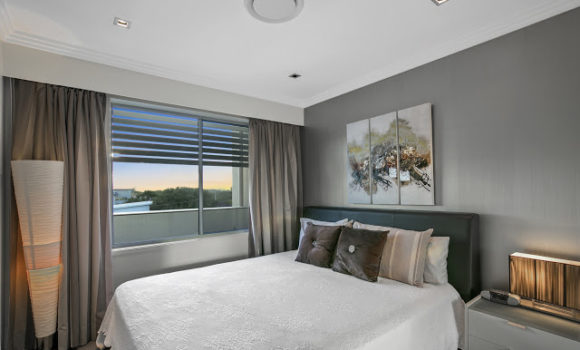 What to look for when hiring an interior designer
When you are looking at employing an interior designer, it is very important to think about what you want to achieve visually and spatially, and to look for a designer whose own style will complement your project. It is vital to research the kinds of projects they take on, and if possible, try to view some of their previous work to get a good feel for the designer themselves. Even better, bring along some visual cues, such as mood boards, even the names of brands or designers whose products you love – make sure you can tell them why.
Try to understand why you like a particular style, fabric or finish – but when you involve an interior designer, try to go in with an open mind. These people are experts, and their opinions should be treated with respect. Try to combine your ideas with their suggestions; they may come up with ideas or combinations you would never have thought of, or know of places that create something similar for less. Similarly, they should treat your vision for your home with respect – the relationship should be one of mutual understanding, respect, give and take
The key points to remember when choosing an interior designer are: be realistic with your budget, have some solid ideas of what you want to achieve, do your research on interior designers and go into the working relationship with an open mind. Don't be afraid to ask questions or clarify the suggestions and advice you are being given.
Look for a designer whose style emulates what you want in your own home, someone you are comfortable speaking to, and be sure that you both respect each other and your roles in achieving the desired goal. Interior designers are wonderfully creative professionals, and are more than happy to help you achieve your dream.
Author Laura Barry as seen on Domain Real Estate, advice on good living
All images are the property of MKM Group and have been interior styled and designed by Michael Kljaic and his team at MKM Group.
The team at MKM Group headed by Michael Kljaic, are perfectionists when it comes to attention to detail.  Just one of the many reasons they won the prestigious award of small lots best bathroom and best house.